Virtual currency bitcoin has officially become the largest bubble in history, eclipsing the notorious "Tulip Mania," the speculative bubble that shook the Dutch economy before it collapsed in 1637.
According to analysts Howard Wang and Robert Wu from Convoy Investments, the bitcoin price has "gone up over 17 times this year, 64 times over the last three years and superseded that of the Dutch tulip's climb over the same time frame."
Their asset bubble chart released a month ago, went viral after showing that among all of the world's most famous asset bubbles, bitcoin was only lagging the 17th-century tulip bulb mania. The analysts have updated the chart to show the price of the digital currency has more than doubled in just a month. So, as of now, bitcoin has won the global bubble race, finally having surpassed the "Tulips."
Talking about the main driver of bubbles, Wang said: "When we see a dramatic rise in asset prices, there is often an internal struggle between the two types of investors within us."
According to the analyst, the first is the value investor, "is this investment getting too expensive?" The second is the momentum investor, "am I missing out on a trend?"
Read more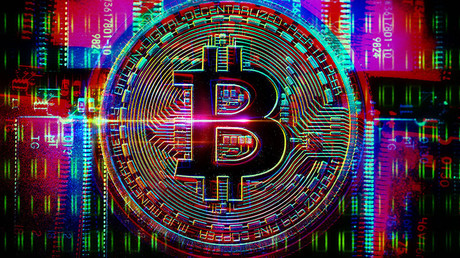 "I believe the balance of these two approaches, both within ourselves and across a market, ultimately determines the propensity for bubble-like behavior,"
Wang was cited as saying by
ZeroHedge
.
While the effects of the tulip craze were devastating, bitcoin believers say the cryptocurrency's rally is far from over and does not mean it is going to collapse, at least anytime soon. Investment guru Michael Novogratz told CNBC that "Bitcoin could easily be at $40,000 at the end of 2018."
Novogratz, who has invested a quarter of his net worth in cryptocurrencies, added that bitcoin rival ethereum's price "could be triple where it is as well."
Talking about the possibilities of a bubble, bitcoin entrepreneur William Mook told RT that could happen but won't be fatal as the cryptocurrency's value "could not be permanently lost."
Tulip mania was a period in the Dutch Golden Age of the 17th Century during which contract prices for some bulbs of the recently introduced and fashionable tulip reached extraordinarily high levels. At the peak of tulip mania some single bulbs sold for more than ten times the annual income of a skilled craftsworker. The prices dramatically collapsed in February 1637. Tulip bubble is generally considered the first recorded speculative bubble and the term "tulip mania" is now often used metaphorically to refer to any large economic bubble when asset prices deviate from intrinsic values.
Bitcoin pops above $14,000 for the first time
The digital currency has shot above the $14,000 mark for the first time -- the third big barrier it's broken in less than 24 hours.
Bitcoin has enjoyed a stunning rise this year, drawing increasing attention from mainstream investors.
After starting the year below $1,000, it hit the major milestone of $10,000 just last week. Despite a flurry of warnings from top economists and business leaders, its upward trajectory has continued -- albeit with a few sharp dips along the way.
It had already zipped past $12,000 and $13,000 in the past 24 hours before popping above $14,000 on Thursday in Asia. By early afternoon in Hong Kong, it was trading around $14,200 after briefly dropping below $13,400.
The digital currency has suffered a series of steep drops during its epic rally this year, giving investors jarring reminders of its extreme volatility. After breaking above $11,000 last week, it abruptly plunged by more than $2,000 before resuming its climb.
Bitcoin's rapid rise this year has been powered in part by expectations that established fund managers are set to start pouring money into the virtual currency as it gains legitimacy.
It's also gotten a big lift from mom-and-pop investors in countries like South Korea and Japan who don't want to miss out on the prospect of further big gains.
Bitcoin is one of many cryptocurrencies, virtual "coins" that are "mined" by computers using complex algorithms.
The cryptocurrency joined the financial world's mainstream last week when Chicago-based CME Group and the Chicago Board Options Exchange received approval from the Commodity Futures Trading Commission to begin trading bitcoin.
The Nasdaq Stock Market will start a bitcoin futures site on its commodities trading platform in 2018.
Financial firms including Cantor Fitzgerald and Goldman Sachs are discussing the trading possibilities around bitcoin, which has a market value larger in size than petroleum giant BP. JPMorgan Chase Chairman Jamie Dimon, investors including Warren Buffett and Bill Miller, and even the panel at CNBC's "Squawk Box" have weighed in.
Bitcoin is still a mystery to many of us, probably because we can't eat, see or touch it. Here's a guide to some of bitcoin's ins and outs.
What is bitcoin?
It is an electronic form of currency that has no physical presence anywhere in the world. There are no physical "coins" like dimes, nickels and quarters. Bitcoin, like other cryptocurrencies, exists on the Internet.
"It's all based on a technology called block-chain that has a lot of people excited," said Daniel P. Wiener, chief executive of Adviser Investments, a Newton, Mass.-based firm that manages more than $5 billion in assets.
[Is bitcoin another tulip craze or a legitimate investment?]
Is bitcoin unique?
Nope. There were 1,324 cryptocurrencies listed on CoinMarketCap.com as of Monday. They had a total market capitalization of more than $341 billion, which is almost the size of Johnson & Johnson. But bitcoin is the biggest by far and was the first cryptocurrency.
Why has the price gone crazy?
Simple. Supply and demand. People are buying up bitcoin, driving up the price of the 16.7 million coins in circulation to a total value of $189 billion as of midday Monday.
The floor value of bitcoin is zero. It does not pay interest. There is no asset value attached to it except what the market gives it. It has no central bank supporting it.
What it does have is value, just as gold has had for thousands of years.
Bitcoin has value because a community believes it has value, said Christian Catalini, who studies bitcoin and other cryptocurrencies at MIT. This is not unlike other forms of currency through history. With bitcoin, you are replacing trust in the solvency of a government and its institutions with trust in the codebase, cryptography and incentives used to run the decentralized network, Catalini said.
[Is Washington ready for bitcoin?]
Jay Blaskey, a digital currency specialist at BitIRA, a retirement option for cryptocurrencies, said the biggest driver has been the large institutional acceptance.
"When we saw rumors that Nasdaq will join the bitcoin excitement with a decision to allow futures trading on their exchange next year, it is a sign of greater general acceptance in the financial world," Blaskey said.
Should I buy some?
Many urge caution, despite its impressive price increase in 2017. Bitcoin is a highly speculative, experimental new type of digital asset. Therefore, there is substantial uncertainty around its future evolution and potential.
"Individuals should not invest any capital that they cannot afford to lose tomorrow," Catalini said.
"It's not for the timid," Blaskey said. "But neither is anything. Great rewards sometimes involve risk."
Can you do things with it other than speculate?
Bitcoin can be used to buy merchandise anonymously, without a middleman and involving lower or no fees and no banks. It has a use as a currency for those very few businesses that accept it. Websites such as CoinDesk and 99Bitcoins list the names of businesses that accept bitcoin as payment.
It's not easy because the currency fluctuates wildly.
There's also a dark side to bitcoin, according to Cornell Law School professor Robert Hockett, a former adviser to the Federal Reserve Bank of New York and the International Monetary Fund.
"People who want their transactions to be difficult to trace — drug dealers, money launderers, hipster anarchists, smugglers and terrorists — like the secrecy that cryptocurrencies facilitate," Hockett said. "People should be cautious. The FBI, Homeland Security and other law-enforcement agencies will not continue to watch crime-enabling payments technologies with indifference."
Just on Monday, the U.S. Securities and Exchange Commission announced its cyber unit recently filed charges against two organizers of a $15 million initial coin offering, according to CoinDesk.
Who created it?
Bitcoin was created by an unknown person in 2009 under the alias of "Satoshi Nakamoto." The person's real identity is not known. There are conspiracy theories about who created it.
Where can you trade bitcoin?
On bitcoin exchanges. There are lots of them. BTCChina. Bitstamp. Bitfinex. People can buy and sell using various currencies. Bitcoins are stored in digital wallets that exist in the cloud or on people's computers.
What is next for bitcoin?
It's still early.
"Whilst some customer-friendly websites are making it easier, there are still a whole load of people all over the planet who are interested in this asset and cannot find a way to get on board," Blaskey said. "As this asset becomes an option in traditional portfolios, that will increase the potential demand, and this is a fixed-supply asset."
Bitcoin has become a legitimate form of currency and it's growth has out-paced all other forms of money
The value proposition of Bitcoin is in it's game-changing technology known as blockchain - a digital decentralized ledger. Request your FREE Bitcoin investment guide, and we at Noble Bitcoin will present a unique opportunity for you to buy this digital currency. Bitcoin is here to stay, and will only become more limited over time.
Noble Bitcoin is the cryptocurrency arm of Noble Gold Investments, a highly regarded precious metals IRA firm known for protecting their clients wealth and providing excellent, low-pressure service.