Wikileaks has been out of the news since Hillary Clinton lost the 2016 U.S. elections, but it may not remain out of the news for long. For the last several days, Wikileaks' Twitter account has been teasing something called "#Vault7" -- but the organization has remained extremely tight-lipped about what Vault 7 is.
You've gotta read this:
Wikileaks' 'Sudden Death' Message Sparks Murder Questions
The Mysterious Case of Vault 7
Vault 7 Reference 1: The first reference to #Vault7 appeared on February 4, 2017, when Wikileaks tweeted this:
View image on Twitter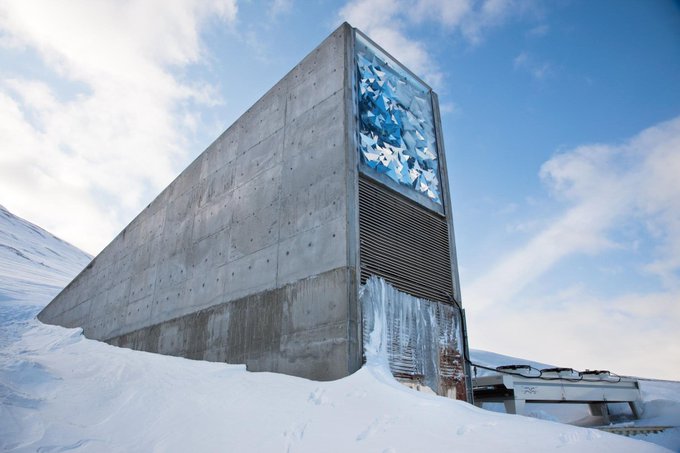 WikiLeaks
✔@wikileaks
What is
#Vault7
?
5:38 AM - 4 Feb 2017
2,8752,875 Retweets
4,0114,011 likes
A reverse image search reveals that this building is a bunker in Norway called the "Svalbard Global Seed Vault." The Global Seed Vault stores seeds of different species to ensure that their DNA is not lost to a natural or man-made catastrophic event. According to its
Wiki
, the Global Seed Vault acts as a safe-deposit box for other seed banks around the world.
Vault 7 Reference 2: The next reference to #Vault7 appeared later that day:
View image on Twitter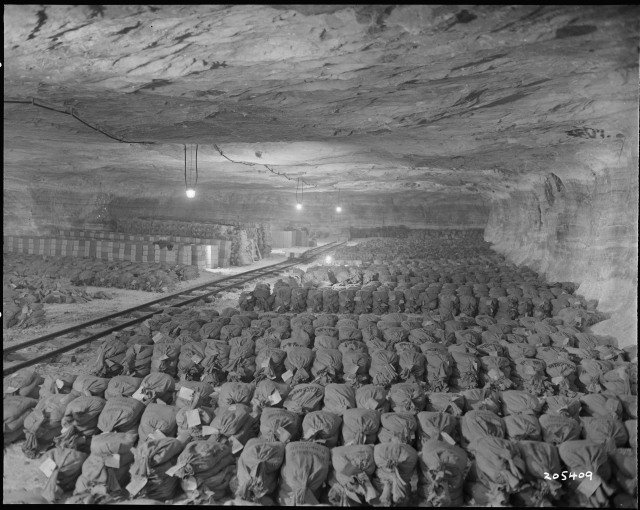 WikiLeaks
✔@wikileaks
Where is
#Vault7
?
1:58 AM - 5 Feb 2017
2,5692,569 Retweets
3,6263,626 likes
This is a German Nazi gold store image.
Vault 7 Reference 3: Two days later, Wikileaks tweeted the third time about #Vault7.
View image on Twitter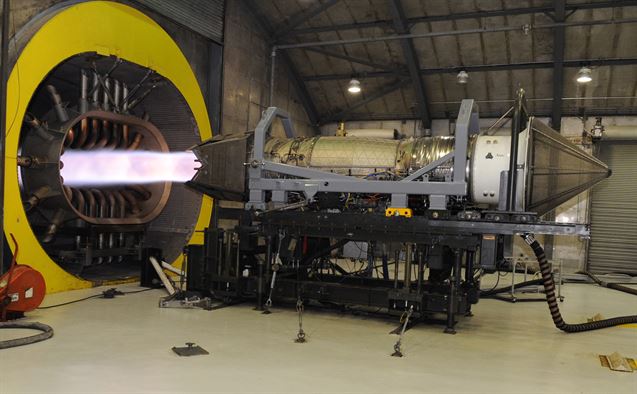 WikiLeaks
✔@wikileaks
When is
#Vault7
?
4:33 AM - 6 Feb 2017
2,0742,074 Retweets
2,7132,713 likes
The question "When is #Vault7" is attached to an image of a jet engine. The image appears to be from Langley Air Force Base in Virginia. In the image, a Whitney engine is being tested in what's called a "hush house." The image was published by the Air Force on one of its websites.
Vault 7 Reference 4: The next reference to #Vault7 asks "Who is #Vault7":
View image on Twitter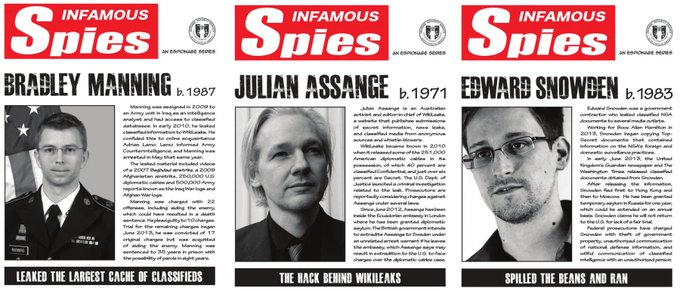 WikiLeaks
✔@wikileaks
Who is
#Vault7
?
3:52 AM - 7 Feb 2017
2,2282,228 Retweets
2,9512,951 likes
The image shows Chelsea Manning, Julian Assange, and Edward Snowden. The "Infamous Spies" design is a parody of the Center for Development and Security Excellence's "Famous Spies" posters. You can view those
here
. Interestingly, the caption under Snowden says "Spilled the beans an ran" -- not a very flattering description.
Vault 7 Reference 5: The next reference asks "Why is #Vault7?" It was tweeted on February 8th.
View image on Twitter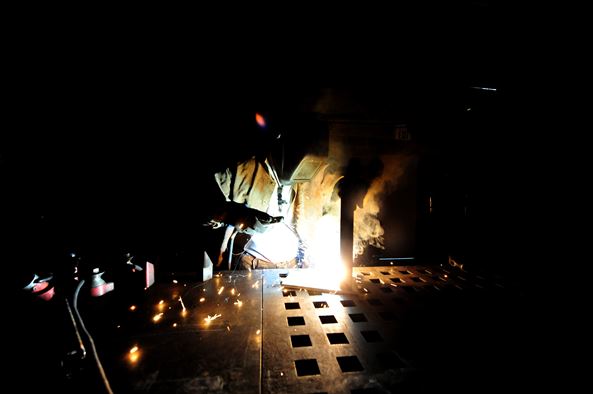 WikiLeaks
✔@wikileaks
Why is
#Vault7
?
8:41 AM - 8 Feb 2017
1,8861,886 Retweets
2,3762,376 likes
The image here is also from the Air Force archives published online. It is a photo from Whiteman Air Force Base in Missouri which you can see
here
. The article that went with the original image was entitled "Keeping Structures Strong," and focuses on facilities repairmen at the base. The article discusses the repair work done on the B-2 Spirit airplane.
Vault 7 Reference 6: The most recent reference is "How did #Vault7 make its way to Wikileaks?" That was tweeted out yesterday:
View image on Twitter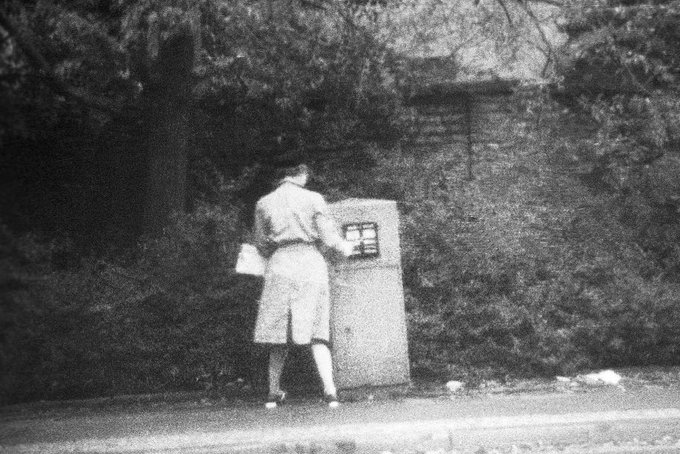 WikiLeaks
✔@wikileaks
How did
#Vault7
make its way to WikiLeaks?
9:07 AM - 9 Feb 2017
1,9161,916 Retweets
2,7782,778 likes
According to Twitter users, this image is from a photo exhibition of the Open Society Foundations -- an organization created by George Soros. According to their
Wiki,
the foundations "financially support civil society groups around the world, with a stated aim of advancing justice, education, public health and independent media." You can see the image (photo 16)
here
. The caption reads: "Surveillance of mailboxes in Berlin...When mailboxes were being observed by Stasi agents, every person posting a letter was photographed. Some films found in the Stasi archives also show persons dressed in civilian clothing emptying the mailbox after the conclusion of the surveillance action."
So What Is Vault 7?
CHECK OUT THESE ARTICLES


Wikileaks' 'Sudden Death' Message Sparks Murder Questions


New Wikileaks Docs: Targeting US Person 'Nothing To Worry About'


Wikileaks Proves Julian Assange Is Alive, Contradicts Alex Jones, Drudge
Although the tweets give us some clues about what Vault 7 may be, they leave a lot of questions.
First of all, most of the tweeted photos are essentially stock photos -- they are unlikely to be directly related to Wikileaks' project. Now, it's possible that they have a bit of meaning...but what? The photos in the tweets are of (1) a bunker, (3) and (4) the air force, (6) the Stasi and/or George Soros. None of those have any clear relation to a leak, aside from the obvious.
One strong clue about Vault 7 is this tweet from Wikileaks:

WikiLeaks
✔@wikileaks
Full text: FBI quietly releases part 6 of its Hillary Clinton investigation
#FBIFriday
PDF:
https://vault.fbi.gov/hillary-r.-clinton/hillary-r.-clinton-part-06-of-06/at_download/file …
5:08 AM - 4 Feb 2017
5,0655,065 Retweets
5,3725,372 likes
The linked URL is from
http://vault.fbi.gov
. That site is an official government website titled FBI Records: The Vault. The Vault is the result of the Freedom of Information Act, which requires government bureaus, like the FBI, to make certain documents public under certain conditions if instructed by a judge. The Vault contains nearly 7,000 documents going back throughout the history of the FBI.
The "part 6" referred to in the tweet is the 6th part of the release of Clinton investigation documents. Previously, parts 1-5 have been released. According to the FBI website, there are a total of only 6 parts. If that is the case, "Vault 7" cannot refer to a 7th official part of the investigation release.
But is there some kind of non-official part 7? Could the FBI have seventh part of the Clinton investigation documents that they have kept secret? Or could there be another set of documents that were never given to the FBI, but somehow Wikileaks was able to obtain?
If there is a Hillary Clinton release 7, where would it have come from? Some on Twitter are connecting it to a letter sent by the House Oversight Committee on January 27 of this year. The letter, which you can read
here
, refers to a company named Datto, Inc. Somehow, some part of Clinton's emails ended up on Datto's secure cloud.
According to the letter, Datto provided all of the data that they had to the FBI over a year ago, but nobody knows what the FBI did with it. So the House Oversight Committee demanded to know what happened (as well as whether there was anything in the data) today. It's not yet clear if the Committee has received anything.
If Datto did preserve some of the data that got wiped from Clinton's original email cache, there may be additional Clinton emails -- a 7th "Vault" -- that is ripe for leaking.
So is this what Wikileaks is referring to as Vault 7? We don't know yet, but we're likely to know soon. However, there are other -- much more "out there" theories about what #Vault7 may be...
#Vault7: The Conspiracy Theories
While the theory above is definitely not certain, it seems plausible. But many Wikileaks followers thought "Vault 7" referred to something much more nefarious.
For example, OregonLive writes about a theory disseminated on Reddit that claims that Vault 7 has something to do with Nazi gold...and 9/11...and (of course) the military/industrial complex. Other theories revolve around Obama, George Soros (because of the Open Societies Foundations), and (of course) the Rockefellers and the Rothchilds.
On the other hand, "Vault 7" could be something as simple as mismanagement of the Global Seed Vault. We have seen in the past, that Wikileaks often overhypes its releases in order to
gain attention
.
We will be updating this story as more information becomes avail
More News Here
News Just For You
Science News
Tech News
Conspiracy Theories
Health News
Weather
Android
Paranormal News
UFO News
Games
Video Gamer
Funny
Advertise with us
Facebook
Can't Find it? Try our Search