Wikileaks Vault 7 Theory: I believe that wikileaks has the 650,000 emails that the FBI has from Anthony Weiner's laptop. These emails will contain info on where Gaddafi's gold and silver went, that F119 plans were sold to the Chinese for the J-20, and many more things that I'm sure many of you have speculated about yourselves. I believe they received them from an agent within the NSA. I believe that they have timed the release of their Vault 7 tweets with the House Oversight committees deadline for the FBI to turn over all evidence i the Clinton investigation. These are the tweets
I'll give my best break don of the tweets to support my theory but by no means do I consider my opinions conclusive.
The Pictures
What: The first tweet shows a picture of the Svalbard Global Seed Vault.
Where: The second tweet shows a picture of a mine vault in Merkers, Germany where Nazis stored money, gold, paintings, and other valuables during World War II. This mine vault was captured by the United States in April 1945.
When: The third tweet shows a picture of a Pratt & Whitney F119 airplane engine, which is the engine for the Lockheed Martin F-22 Raptor. The picture in the tweet was taken on April 9th, 2010 at Langley Air Force Base as part of a story published on April 12th about the soundproof "hush houses" used for jet engine testing.
Who: The fourth tweet shows a picture of the Manning, Assange, and Snowden "infamous spies" posters released by the Defense Security Service.
Why: The fifth tweet shows a picture from the article Keeping Structures Strong, which discusses the 509th Civil Engineer Squadron's work repairing infrastructure on Whiteman Air Force Base. The specific picture tweeted is captioned "Staff Sgt. Adam Boyd, 509th Civil Engineer Squadron structural supervisor, welds a box blade for a snow plow, Feb. 27. Structures Airmen perform jobs such as this one to save the Air Force from having to possibly spend money on parts made by civilian companies."
How: Or, more specifically, "How did #Vault7 make its way to WikiLeaks?" The sixth tweet shows a picture of "Surveillance of mailboxes in Berlin". The picture is caption "When mailboxes were being observed by Stasi agents, every person posting a letter was photographed. Some films found in the Stasi archives also show persons dressed in civilian clothing emptying the mailbox after the conclusion of the surveillance action."
While it is possible that Vault 7 is directly related to one of these pictures, these pictures may just be representative images, part of some sort of pattern, or clues about the answers to the corresponding questions. As the pictures are images of entirely different things (and no longer just pictures of vaults), each individual picture being related to the answer of the question tweeted along with it seems quite plausible.
Wikileaks has been out of the news since Hillary Clinton lost the 2016 U.S. elections, but it may not remain out of the news for long. For the last several days, Wikileaks' Twitter account has been teasing something called "#Vault7" -- but the organization has remained extremely tight-lipped about what Vault 7 is.
The picture attached to this tweet is a picture of the Svalbard Global Seed Vault . It is an 11,000 square foot facility on a large island north of Scandinavia called Svalbard. It is one of the northernmost inhabited places on earth. The vault contains a wide variety of seeds from around the world. This a quote from the wikipedia page
The seed vault is an attempt to insure against the loss of seeds in other genebanks during large-scale regional or global crises.
The vault is seen as a type of "Global Insurance" in the event of some major crisis. I believe the intended message of this tweet is to say that what Vault 7 is is insurance for the world as it will reveal, at least in part, the massive corruption on the global scale. Who knows what else Huma and Hillary talked about over 650,000 emails, what we do know is they definitely don't want us to read them. Weiner's (Huma's husband)laptop is the FBIs source of the 650,000 emails , and on that laptop the files were allegedly filed under "Life Insurance"
This one I will give a brief summary of but I've already made a full post breaking it down HERE . This tweet is a picture of the Merners Mine. History The only other incident since then that I can find of the much gold being taken over by a foriegn entity is Libya in 2011. Hillary had a direct hand in toppling Gaddafi as Sec of State in 2011, and no one knows what happened to his $7 billion in gold and silver. The answer to that question I believe is in the 650,000 emails. Read my original post for more detail on this tweet.
Again I've already made a full post about this tweet HERE but I will give a brief summary. This is a picture of the egnine for the F-22. It is a stealth engine that can achieve supercruise without using afterburners (which make a fuck ton of noise). Most countries with substantial militaries either have an engine that can do this or are developing one for their 5th generation fighter jets . Except the Chinese J-20 as far as anyone can tell. And to build a fighter without this capability would be ridiculous for the Chinese. However, there is much speculation that the J-20 is a F-22 rip off and you cna find all that info in my original post on this. China has yet to release info about the work they have done on the J-20s engine. I believe that the emails will show that the technology of the F119 was sold to the Chinese. More detail in original post.
The picture attached to this tweet is of Chelsea, then Bradley, Manning, Julian Assange, and Edward Snowden. All three have either leaked or published secret government documents. Manning sent military documents to Assange who published them through wikileaks. Snowden exposed the NSA mass surveillance program. I believe that this tweet means that the person behind vault 7 or giving them the information is someone like these three. A whistle-blower from within the government.
I've gone into this one already as well and you can find that HERE This is a picture of a 509th Air Force engineer welding together a blade for a snowplow at AFB Whiteman in Missouri. The 509th bombing wing is the garrison for AFB Whiteman. The 509th is the B-2 unit of the Air Force. It, along with the F-22 also makes up the core of the Air Force Global Strike Command and handles all nuclear weapons for the USAF. The B-2s have been the first to strike in almost all of the US's engagements, and key Clinton ones like Kosovo and Libya. Perhaps the way here is to say because the whistle-blower is tired of the bombing based on lies and wants to expose the lies. There's much more detail in my original post about this tweet.
The picture attached to this tweet is an East German surveillance photograph of mail box activity. The East German state security Stasi wanted to know "everything about everyone" . This immediately makes me think of the mass email surveillance programs that have been uncovered in recent years. And the 650,000 emails on Weiner's laptop I believe were caughtin the web of the NSAs mass email surveilance program) (possibly Germanys because of the german picture but I think that it was used because its a specific picture about government surveilance on mail). All of that combined with the last tweet being released today February 9th, first day for new Attorney General and the last day for the FBI to turn in all evidence they have in the Hillary Clinton email investigation makes me strongly believe that Vault 7 is the 650,000 emails and that wikileaks has the and will release them if nothing is done with them. I'm sure there's many holes in my logic and theories here but I'm just giving my observations and opinions. There's lots of 9/11 speculation going on about these tweets but I just don't see it. Especially considering Julian's stance on 9/11 conspiracy theories What do you think? What else do you think would be in the 650,00 emails?
You've gotta read this: Wikileaks' 'Sudden Death' Message Sparks Murder Questions
The Mysterious Case of Vault 7
Vault 7 Reference 1: The first reference to #Vault7 appeared on February 4, 2017, when Wikileaks tweeted this:
View image on Twitter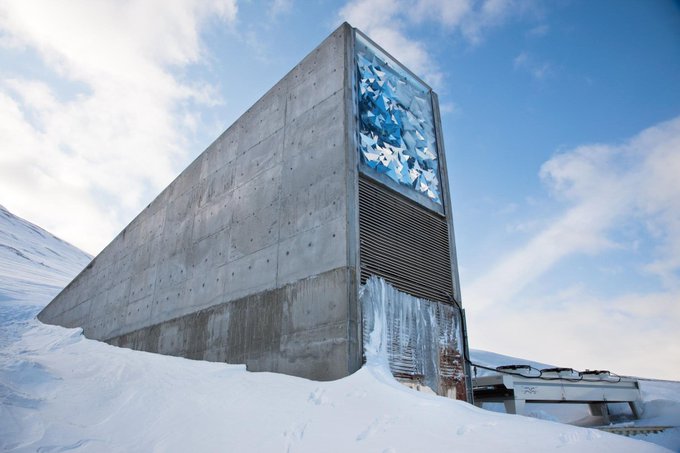 WikiLeaks
✔@wikileaks
What is #Vault7?
5:38 AM - 4 Feb 2017
2,8752,875 Retweets
4,0114,011 likes
A reverse image search reveals that this building is a bunker in Norway called the "Svalbard Global Seed Vault." The Global Seed Vault stores seeds of different species to ensure that their DNA is not lost to a natural or man-made catastrophic event. According to its Wiki, the Global Seed Vault acts as a safe-deposit box for other seed banks around the world.
Vault 7 Reference 2: The next reference to #Vault7 appeared later that day:
View image on Twitter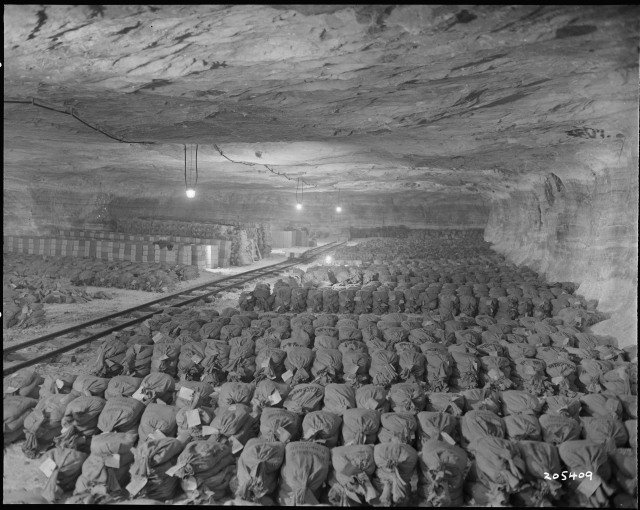 WikiLeaks
✔@wikileaks
Where is #Vault7?
1:58 AM - 5 Feb 2017
2,5692,569 Retweets
3,6263,626 likes
This is a German Nazi gold store image.
Vault 7 Reference 3: Two days later, Wikileaks tweeted the third time about #Vault7.
View image on Twitter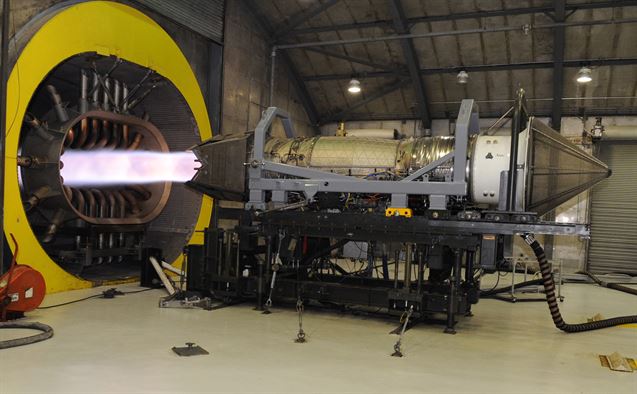 WikiLeaks
✔@wikileaks
When is #Vault7?
4:33 AM - 6 Feb 2017
2,0742,074 Retweets
2,7132,713 likes
The question "When is #Vault7" is attached to an image of a jet engine. The image appears to be from Langley Air Force Base in Virginia. In the image, a Whitney engine is being tested in what's called a "hush house." The image was published by the Air Force on one of its websites.
Vault 7 Reference 4: The next reference to #Vault7 asks "Who is #Vault7":
View image on Twitter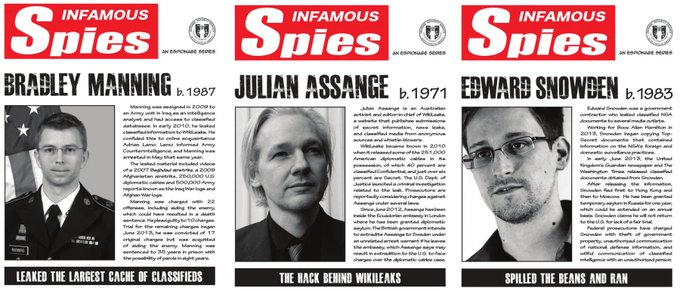 WikiLeaks
✔@wikileaks
Who is #Vault7?
3:52 AM - 7 Feb 2017
2,2282,228 Retweets
2,9512,951 likes
The image shows Chelsea Manning, Julian Assange, and Edward Snowden. The "Infamous Spies" design is a parody of the Center for Development and Security Excellence's "Famous Spies" posters. You can view those here. Interestingly, the caption under Snowden says "Spilled the beans an ran" -- not a very flattering description.
Vault 7 Reference 5: The next reference asks "Why is #Vault7?" It was tweeted on February 8th.
View image on Twitter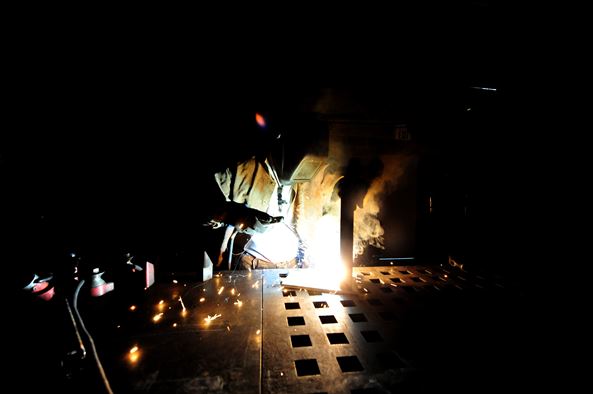 WikiLeaks
✔@wikileaks
Why is #Vault7?
8:41 AM - 8 Feb 2017
1,8861,886 Retweets
2,3762,376 likes
The image here is also from the Air Force archives published online. It is a photo from Whiteman Air Force Base in Missouri which you can see here. The article that went with the original image was entitled "Keeping Structures Strong," and focuses on facilities repairmen at the base. The article discusses the repair work done on the B-2 Spirit airplane.
Vault 7 Reference 6: The most recent reference is "How did #Vault7 make its way to Wikileaks?" That was tweeted out yesterday:
View image on Twitter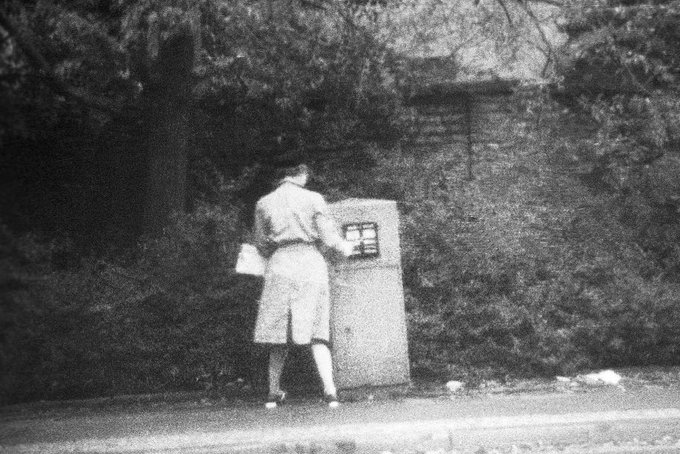 WikiLeaks
✔@wikileaks
How did #Vault7 make its way to WikiLeaks?
9:07 AM - 9 Feb 2017
1,9161,916 Retweets
2,7782,778 likes
According to Twitter users, this image is from a photo exhibition of the Open Society Foundations -- an organization created by George Soros. According to their Wiki, the foundations "financially support civil society groups around the world, with a stated aim of advancing justice, education, public health and independent media." You can see the image (photo 16) here. The caption reads: "Surveillance of mailboxes in Berlin...When mailboxes were being observed by Stasi agents, every person posting a letter was photographed. Some films found in the Stasi archives also show persons dressed in civilian clothing emptying the mailbox after the conclusion of the surveillance action."
So What Is Vault 7?
Although the tweets give us some clues about what Vault 7 may be, they leave a lot of questions.
First of all, most of the tweeted photos are essentially stock photos -- they are unlikely to be directly related to Wikileaks' project. Now, it's possible that they have a bit of meaning...but what? The photos in the tweets are of (1) a bunker, (3) and (4) the air force, (6) the Stasi and/or George Soros. None of those have any clear relation to a leak, aside from the obvious.
One strong clue about Vault 7 is this tweet from Wikileaks:

WikiLeaks
✔@wikileaks
Full text: FBI quietly releases part 6 of its Hillary Clinton investigation #FBIFriday PDF: https://vault.fbi.gov/hillary-r.-clinton/hillary-r.-clinton-part-06-of-06/at_download/file …
5:08 AM - 4 Feb 2017
5,0655,065 Retweets
5,3725,372 likes
The linked URL is from http://vault.fbi.gov. That site is an official government website titled FBI Records: The Vault. The Vault is the result of the Freedom of Information Act, which requires government bureaus, like the FBI, to make certain documents public under certain conditions if instructed by a judge. The Vault contains nearly 7,000 documents going back throughout the history of the FBI.
The "part 6" referred to in the tweet is the 6th part of the release of Clinton investigation documents. Previously, parts 1-5 have been released. According to the FBI website, there are a total of only 6 parts. If that is the case, "Vault 7" cannot refer to a 7th official part of the investigation release.
But is there some kind of non-official part 7? Could the FBI have seventh part of the Clinton investigation documents that they have kept secret? Or could there be another set of documents that were never given to the FBI, but somehow Wikileaks was able to obtain?
If there is a Hillary Clinton release 7, where would it have come from? Some on Twitter are connecting it to a letter sent by the House Oversight Committee on January 27 of this year. The letter, which you can read here, refers to a company named Datto, Inc. Somehow, some part of Clinton's emails ended up on Datto's secure cloud.
According to the letter, Datto provided all of the data that they had to the FBI over a year ago, but nobody knows what the FBI did with it. So the House Oversight Committee demanded to know what happened (as well as whether there was anything in the data) today. It's not yet clear if the Committee has received anything.
If Datto did preserve some of the data that got wiped from Clinton's original email cache, there may be additional Clinton emails -- a 7th "Vault" -- that is ripe for leaking.
So is this what Wikileaks is referring to as Vault 7? We don't know yet, but we're likely to know soon. However, there are other -- much more "out there" theories about what #Vault7 may be...
#Vault7: The Conspiracy Theories
While the theory above is definitely not certain, it seems plausible. But many Wikileaks followers thought "Vault 7" referred to something much more nefarious.
For example, OregonLive writes about a theory disseminated on Reddit that claims that Vault 7 has something to do with Nazi gold...and 9/11...and (of course) the military/industrial complex. Other theories revolve around Obama, George Soros (because of the Open Societies Foundations), and (of course) the Rockefellers and the Rothchilds.
On the other hand, "Vault 7" could be something as simple as mismanagement of the Global Seed Vault. We have seen in the past, that Wikileaks often overhypes its releases in order to gain attention.
Svalbard Global Seed Vault
The Svalbard Global Seed Vault is an underground refrigerated collection of seeds from around the world. The vault is located near the North Pole in the Arctic Circle. Svalbard's management and operating costs are split between the Norwegian government and Crop Trust and is also managed by Nordic Genetic Resource Center.
There also seems to be a reference to "Vault 7" on a wiki for the fanmade web video series Fallout: Nuka Break. It seems that in the Fallout video games, a Vault "is a hardened subterranean installation designed by Vault-Tec Corporation on commission from the U.S. government to protect a selected fragment of the United States population from nuclear holocaust in a secure underground bunker, so that America could be repopulated." (Gamepedia Fallout Wiki) However, the "List of Known Vaults" on the Fallout wiki does not include a Vault 7, so it is possible that Vault 7 may only exist in the fan-made series Nuka Break and not in the canon fallout games.
It is possible that Vault 7 is something else named after Vaults in the Fallout games, either specifically named after Vault 7 in the Nuka Break fan series or just a reference to the general concept of Vaults. It may be unrelated, but the concept of vaults as fallout shelters seems to line up well with the recent trend of wealthy people preparing for the apocalypse. (New Yorker: Doomsday Prep for the Super Rich)
There are some references to Vault 7 in military research papers. Specifically, in Canadian military research papers on Mustard Hydrolysate in 1984 and 1985. Other numbered vaults like vault 6 and vault 8 are mentioned in these papers, so I suspect that here vault 7 is yet another experimental container.
Vault 7 is also mentioned in a research paper on seismographs for a study conducted by the company Geotech and funded by the Advanced Research Projects Agency Nuclear Test Office. Specifically, this paper refers to "WMO Vault No. 7", and says that WMO is an acronym for Wichita Mountains Observatory. The Wichita Mountains Seismological Observatory "is now being operated under the technical supervision of the Air Force Technical Applications Center (AFTAC) by The Geotechnical Corporation of Garland, Texas. The work is being performed as a part of Project VELA Uniform, under the overall direction of the Advanced Research Projects Agency (ARPA). The seismological equipment used is identical to that recommended in 1958 by the Conference of Experts for detecting violations of a possible agreement on the suspension of nuclear tests." (Society of Exploration Geophysicists: Wichita Mountains Seismological Observatory)
Symantec/Veritas makes software for classifying Microsoft Exchange emails for data retention decisions called Enterprise Vault. The current version is 12, but Enterprise Vault 7 is an older version and couple hundred people still mention Vault 7 skills on their resumes.
Vault7 is also the name of a metal rock band from Idaho.
"The Vault" is the name of the FBI's archive of FOIA docs.
In 1967, there was a fire in Vault #7 at MGM's studio in Culver City, California. This fire destroyed many historical films.
The bank also engaged Kroll Inc., a security business based in New York, to supervise the relocation of the gold and silver, a process that began this week, The Daily News reported yesterday.
Michael Cherkasky, the president of Kroll, and declined to comment on his company's involvement.
Anyone trying to make off with the gold would not be able to run very fast: each ingot weighs 70 pounds.
Correction: November 7, 2001, Wednesday An article on Thursday about property of the C.I.A. and the Secret Service buried at the World Trade Center site misstated the nearby location of the two agencies' former offices. While the agencies stored vehicles beneath the Custom House, at 6 World Trade Center,

their offices were in No. 7.
"On Sunday, July 2, 2006, at approximately 1:00 p.m., an 8-inch water pipe connected to the WNRC building's fire alarm system ruptured, activating the fire alarm. Roach Letter. According to GSA, GSA staff arrived at 1:05 p.m. to investigate the alarm, followed by Prince George's County, Maryland, firefighters at approximately 1:11 p.m.[1] Roach Letter. A GSA Supervisor Engineer arrived at 2:07 p.m., followed by a second engineer at 2:47 p.m.Id.Neither GSA staff nor the county firefighters, however, could gain access to –Vault 6,— the records storage bay where the pipe had ruptured. Because it houses classified records, Vault 6 is a locked, restricted area of the WNRC to which GSA has no independent access. Id.; Landou Teleconference. Although GSA personnel and the firefighters could observe water seeping out from under the vault door, they did not want to shut off water to the fire alarm system in case there was an actual fire inside the vault. Roach Letter. At 3:05 p.m., a NARA employee arrived to unlock Vault 6. Roach Letter; Landou Teleconference. Once they learned that there was no actual fire in the vault, GSA personnel and the fire fighters turned off the water. Roach Letter. In the 2 hours between the pipe rupture and the arrival of the NARA employee, Vault 6 flooded and over 18,000 boxes of records belonging to 22 federal agencies were damaged. Stern Letter. See also Fax from Jeffrey Landou, Assistant General Counsel, NARA to Pedro E. Briones, Senior Staff Attorney, GAO, Feb. 28, 2007."
More News Here
News Just For You
Science News
Tech News
Conspiracy Theories
Health News
Weather
Android
Paranormal News
UFO News
Games
Video Gamer
Funny
Advertise with us
Facebook
Can't Find it? Try our Search