Dozens of Chicagoans and gun control supporters gathered to hold a vigil for victims of gun violence at the Federal Plaza Saturday.
Chicagoan's Body Found in DC Tidal Basin

Body of Sarath Potharaju was found Thursday after 11 days of searching. Rog Elgas reports.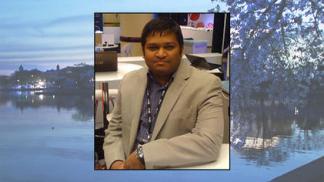 RAW CTA Bus Crash

At least eight people were hospitalized Sunday when two cars collided with a stopped CTA bus in Humboldt Park Sunday morning.



RAW CTA Bus CrashMore Photos and Videos

Four people were shot in two separate shootings Sunday afternoon on the city's South Side as weekend gun violence leaves four men dead and at least 21 people injured across Chicago.

One of the most recent shootings occurred around 3 p.m. Sunday when one person was shot on the city's South Side. The shooting occurred in the 3300 block of South Cottage Grove Avenue and the victim was taken to Northwestern Memorial Hospital in critical condition, according to a tweet from Chicago Fire Media.

Minutes later, three people were shot in the 7400 block of South Champlain Avenue, according to police news affairs.

Two victims were taken to John H. Stroger Jr. Hospital of Cook County in critical condition, and a third was transported to Northwestern Memorial Hospital also in critical condition.

The most recent fatality involved 28-year-old who was fatally shot in the back 1200 block of West 97th Street Saturday afternoon, police said. The man was identified as Larry Randle, according to the Cook County Medical Examiner's office.

Two 19-year-old men were also shot Saturday.

Jonathan Santiago was shot and killed around 2:45 a.m. in the Humboldt Park neighborhood, police said.

Later Saturday morning, Miguel Cancel was fatally shot in his vehicle in the 4200 block of West Irving Park Road in a shooting that also wounded two other passengers, police said.

Friday's sole homicide involved 33-year-old Kevin Sanders, who was fatally shot in the South Chicago neighborhood, according to police news affairs.

At least eight other people were reportedly wounded in shootings across the city over the weekend.

These shootings include a 17-year-old boy who was shot in the chest and walked to a CTA bus for help, a man who was grazed by a bullet in a drive-by shooting, and two people who were shot in the Garfield Ridge neighborhood, one of which was driven to Holy Cross in a vehicle that had been shot at least five times, the Chicago Tribune reported.

The shootings occurred as dozens of Chicagoans and gun control supporters gathered at the Federal Plaza to hold a vigil for victims of gun violence, including slain Chicago teen Hadiya Pendleton.

Many were in support of stricter gun control laws such as background checks, while others were simply seeking solutions to keep their children safe.

Garrett Evans, a survivor of the Virginia Tech shooting, said background checks are vital to preventing gun violence.

"You look at Virginia Tech and look at what happened to me," he said. "Thirty-two people died and 17 were injured by a gun. [The shooter] had a history of mental illness and he was not at all flagged."

A man whose son was wounded in a drive-by shooting Monday said he attended the vigil because Chicago is facing dangerous times and he wanted to do whatever he can to change it.

"I am not burying my son," said Jeff Thomas. "I will do what it takes to change this and give these kids some hope. They have no hope."


More News Here
Cyber Network News (Internet News)
Awake News (Politic News)
Quantum Science News (Science News)
News Just For You (World News)
Neural Network (Tech/Gaming)
The News Rag (eNews Paper)
News Just For You (Main)
Are you Awake?
WTF News (Odd News)
UFO News
UFO News Main
Eviland (Ghost / Paranormal)
Eviland Main
GIF Animations
FML (Funny Viral Videos)
Zombie Games (Flash Games)
Vintage Collectibles
LIKE US ON FACEBOOK
NewsBook on Facebook
Cyber Network News on Facebook
Quantum Science News on Facebook
AWAKE News on Facebook
Twitter
Follow Us on Twitter
Advertise with us