Kurt Nimmo
Infowars.com
December 31, 2012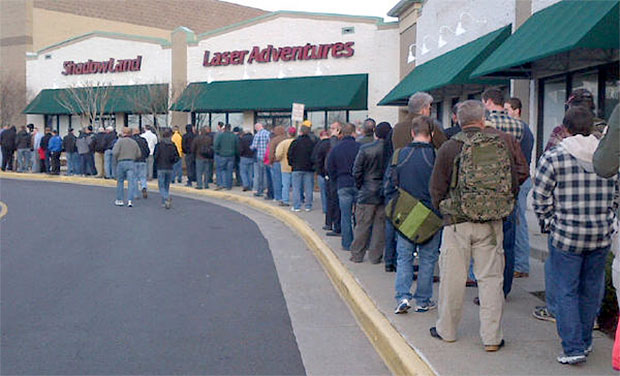 Americans understand that Obama and Feinstein are coming for the guns. In response, they are attending gun shows — that will soon be illegal — in large numbers.
Over the weekend, SRO crowds filled the Dulles Expo Center in Chantilly, Virginia, following Obama's announcement that he will not rest until California Senator Feinstein's unprecedented gun-grabbing bill is rammed through Congress.

"Line stretches for blocks to get into Chantilly gun show," Jeff Goldberg tweeted on December 28. "Biggest crowd ever for biggest gun show on East Coast."
Goldberg also reported the presence of anti-Second Amendment protesters outside of the event.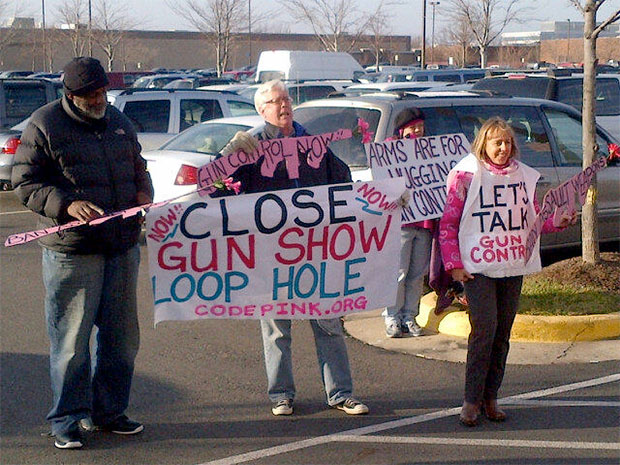 Code Pink demands gun show "loophole" be closed. Co-founder Medea Benjamin is pictured at right
In North Carolina, a large crowd braved inclement weather to attend a gun show and a large line formed outside a venue in Oklahoma City on December 29.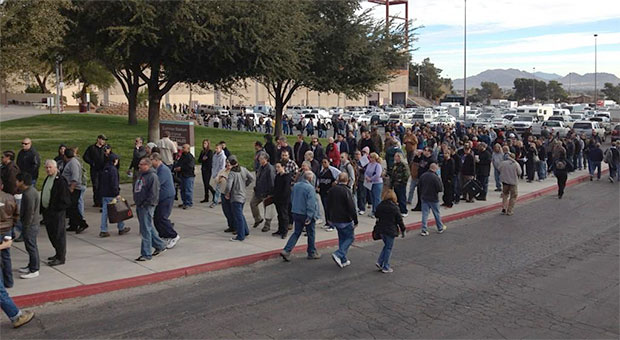 "Hey, President Obama and Sen. Feinstein: You did build that," Twitchy blogged on December 29.
The record number of firearms purchases, in particular the targeted AR-15 rifle, demonstrate that despite the rhetoric and propaganda coming out of the government and its corporate media, the American people are determined to arm themselves prior to the planned crackdown on the Second Amendment that will be announced on Thursday.
Such large numbers turning out for gun shows is truly a bad omen for Sen. Feinstein, Obama and the federal gun-grabbers. It shows that there will indeed be substantial resistance to any effort to outlaw guns, especially retroactively, and attempts to confiscate firearms by force will be met with determined resistance.
More News Here
Cyber Network News (Internet News)
Quantum Science News (Science News)
Are you Awake?
News Just For You (World News)
Neural Network (Tech/Gaming)
Awake News (Politic News)
The News Rag eNews Paper
News Just For You
WTF News Odd News
UFO News
UFO News Main
Eviland (Ghost / Paranormal)
Eviland Main
GIF Animations
FML (Funny Viral Videos)
Zombie Games (Flash Games)
Vintage Collectibles
LIKE US ON FACEBOOK
Cyber Network News on Facebook
Quantum Science News on Facebook
NewsBook on Facebook